Wool collar scarf
A confident wool collar blends different yarns together. Shape the bold, textured design with its matching pin. Appreciate the Italian craftsmanship of this versatile accessory.

Composition and care / Characteristics
62% Wool 23% Polyamide 9% Viscose 4% Polyester comfort 2% Extra fine merino wool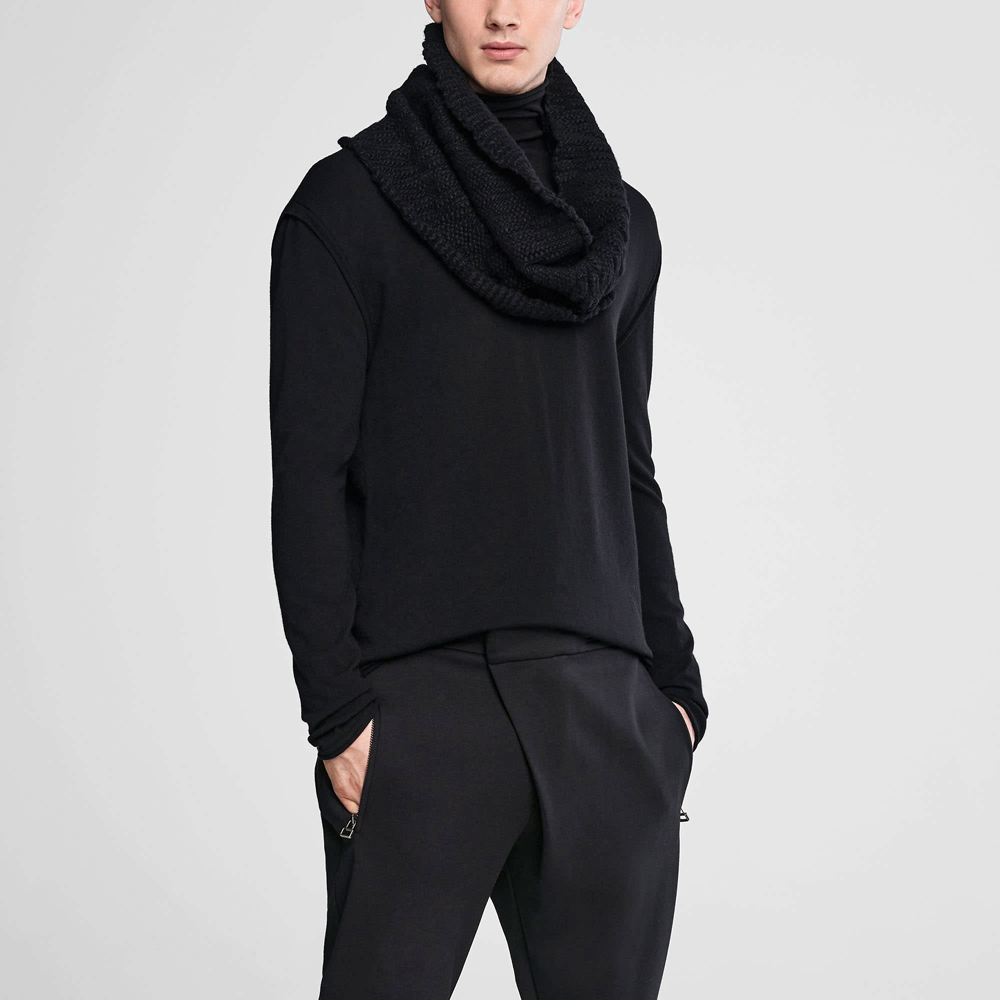 Other interesting options
Similar products
Wool scarf necklace with texture.