FERENT, YOUR ONLINE FASHION DESTINATION
What's FERENT?
Be different.
For us, fashion is an artistic expression: colors, drawings, patterns, shapes … techniques that are linked to end up becoming a garment that will be part of our wardrobe and our lives for a long time. We encourage our clients to be different to seek their own style and stand out.
Try to inspire others to dare to go outside their fashion standards. Because when you try a different pant pattern or dare to wear a sweater that you would never have imagined wearing, you feel empowered. Encourage your customers to take the risk of trying and experimenting with fashion.
Our history. 
We're born on February 25, 2019.
Our mission is to be an online fashion platform of national and European reference to connect creators and designers with their consumers, to be known in the online world for offering fashion from exclusive brands with personality and to always have the latest in fashion and trends to offer to a demanding public seeking the best service.
Our vision is to be the number one online retailer in Europe, not only because of our brands, but also because of our personalized customer service.
Our values ​​are transparency, responsibility; we know that the fashion industry requires our responsibility in order to become a more sustainable industry and personification; offer a personalized service and offer excellent service to all our users.
This project was born from the need of Anaïs Tannous, its founder, to create a true digital fashion platform focused on discovering new exclusive brands with personality. An online store with unique brands and a very strong DNA.
Our founder

The essence, the engine and the energy of FERENT is Anaïs Tannous, born in Barcelona, broadly represents the values of Barcelona and therefore FERENT. The BARCELONA brand is clearly linked to FERENT and that is why we are committed to the future of digitization.
Anaïs Tannous is an online advertising, public relations and marketing professional, specialized in online business and strategic brand communication. Passionate about fashion and with a lot of intuition for new trends, she decided to create this project after detecting the difficulties to acquire certain international fashion brands in Spain at the online world. 
Supporter of making a difference without ornate looks and always be comfy. She loves good taste, art, gastronomy and always shies away from the conventional. She likes adventures, good vibes and trying new things. Anaïs always bets for simple looks that stand out from the rest. Rough jeans with an unconventional pattern, an oversized rock'n roll-style T-shirt or sweater, cowboy boots or sneakers and a good bag or accessories that add the finishing touch to make a difference.
Why we choose our brands?
We search, discover and select premium or luxury brands, groundbreaking, young, that have an impact among the most demanding public and that care about a more sustainable future.
We bet on brands that convey freshness, cool and a strong personality. All this always through the quality and development of a good product, which accompanies and represents our clients over time. We do not care where they are from but what they represent with their philosophy, lifestyle and what they convey with their designs.
Our store concept is based on constant search and discovery. Renewed or die. We believe that the fashion industry is a source of daily inspiration for its fans, something that as professionals in the sector forces us to be in continuous evolution and discovery.
At FERENT we regularly incorporate new brands and products in order to satisfy the needs of the most restless and demanding buyers. In order to become a reference point for online fashion.
We currently work with brands such as Rabens Saloner, Sarah Pacini, Zadig & Voltaire, Rough Studios, Núnoo, Alix The Label, Dr Martens, Alohas, Belle Vie, One Teaspoon, Senso, Schutz or Deus Ex Machina. Our goal is to add more accessible luxury brands by 2021 to stand out within the online fashion scene both nationally and in Europe.
What inspires us?
FERENT is a brand that reflects a lifestyle, a way of thinking, being and living. We want to inspire our clients to feel free, to live without prejudice and not to care what other people think.
"Life is too short to wear boring clothes."
In our DNA, the importance of risking and betting on what one is passionate about, feeling and being unique stands out. It shows the importance of the clothes we choose when it comes to strengthening our own personality.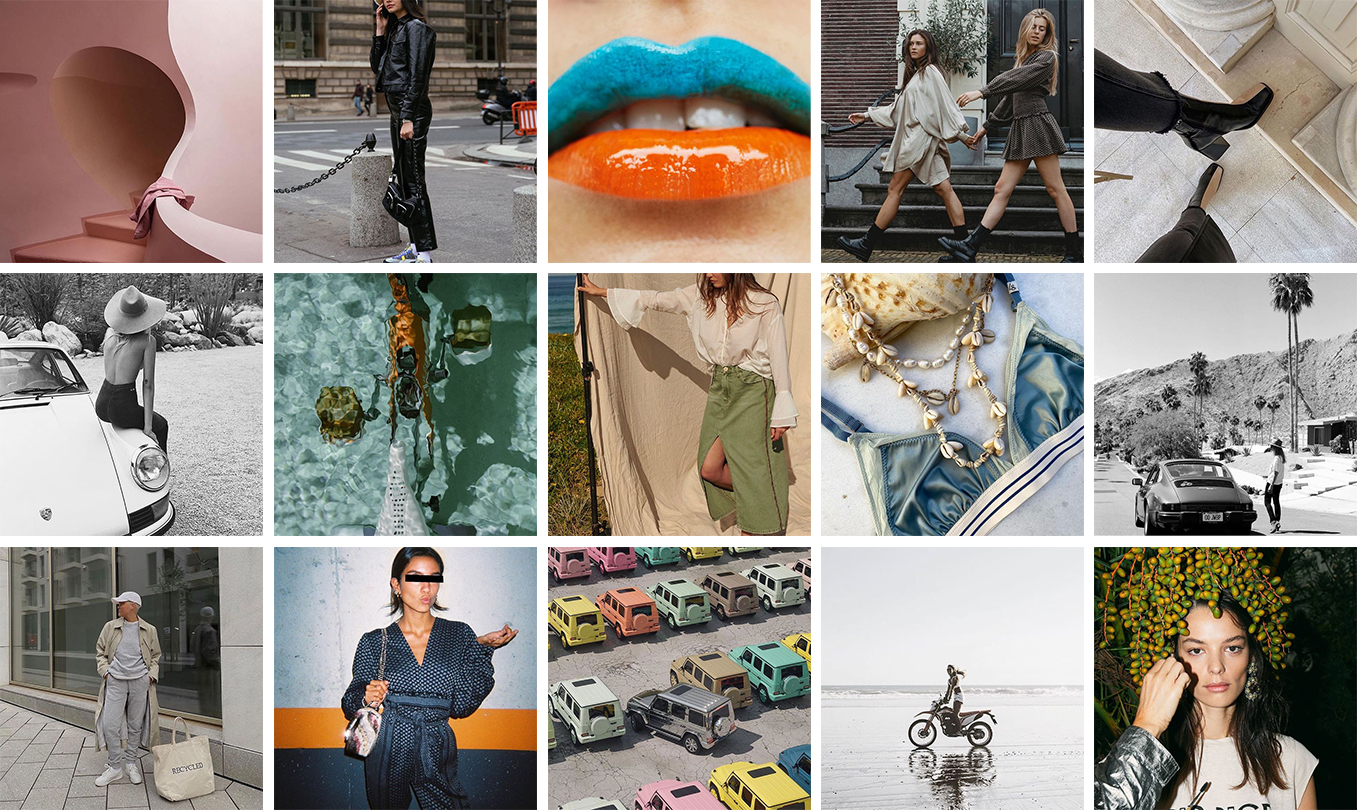 A personalized shopping experience.
At FERENT we believe that a good shopping experience is what will make you repeat and be faithful. The consumer has become more and more demanding and it is our duty to live up to their expectations and needs as a multi-brand.
For this reason we have created our "On Demand" space. A universe created to maximize customization and bring the closeness and attention of the classic offline store to the online world.
The main idea of this section is help our consumers to find the desired item at all times. Are you looking for something? We get it for you.
In addition, we're committed to offering our customers an excellent service with personalized attention. We be with you during the purchase process whenever you need it through different online messaging services such as WhatsApp, telephone, web form or email. We're at your disposal to answer your questions about products, brands, sizes and styles for different occasions.
Showroom Studio
We have a showroom called "Showroom Studio" on Calle Casanova 191 in Barcelona, find out more here. 
FERENT is not just an online fashion store, it's a lifestyle. Immerse yourself in our universe. 
Be Ferent, love Ferent, wear Ferent.