Stretch-linen bermuda shorts
Linen bermuda shorts that features an elastic waistband and drawstring. Wear them more casual with a T-shirt or combine them with a jacket for a more formal look.
Composition and care / Characteristics
3% elastane / 70% linen / 27% viscose.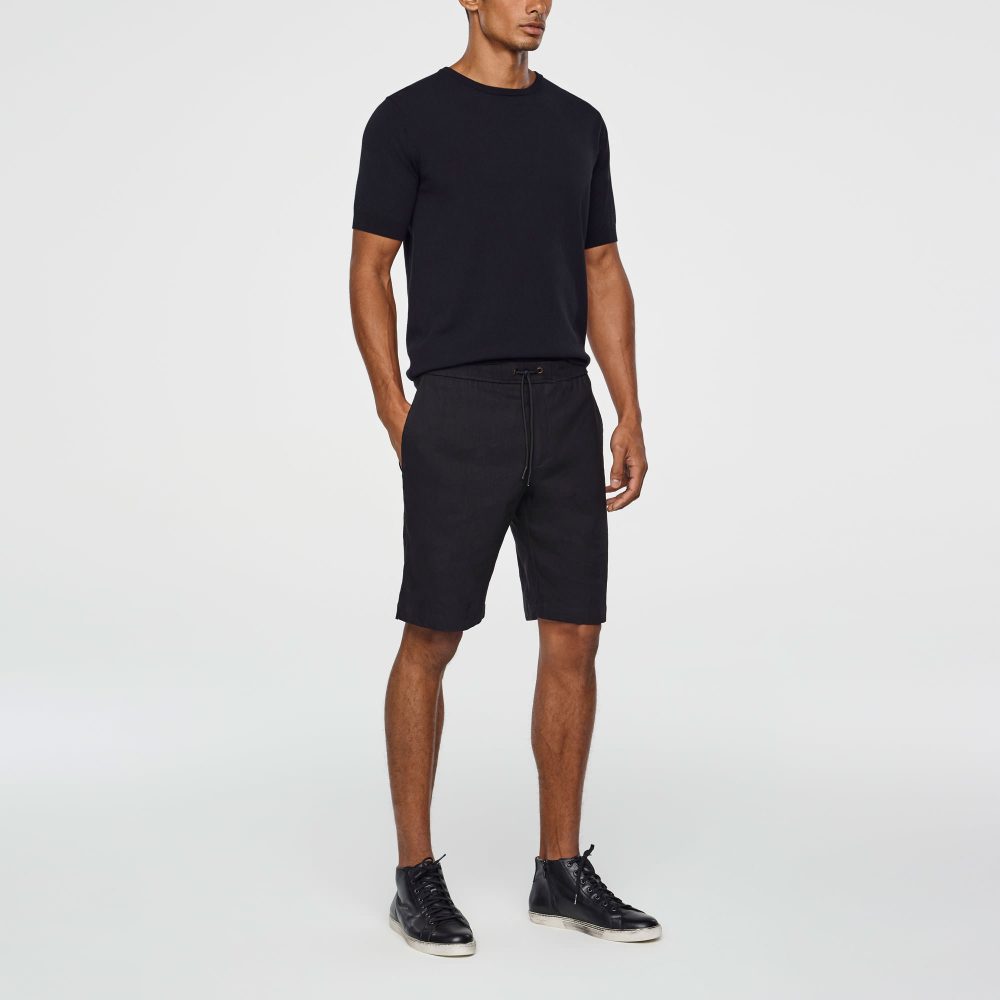 Other interesting options
Similar products
Black washed cotton pants with relaxed fit. Features front zipper and button closure.