Le Collier Soleil
Flat mini round disk necklace.
Soleil necklace is a minimal design to wear day to night together with Les Boucles Soleil.
Made from gold-plated sterling silver.
Composition and care / Characteristics
Length: 48 cm.
Color: Gold.
Material: 925 Sterling silver.
Finishing: 18k Gold Plating.
All French Toasts jewels are handmade and unique. They may vary slightly in shape and color from the photos shown.
We recommend not wetting the jewels with sea or pool water and avoid spraying them with perfumes or alcohol.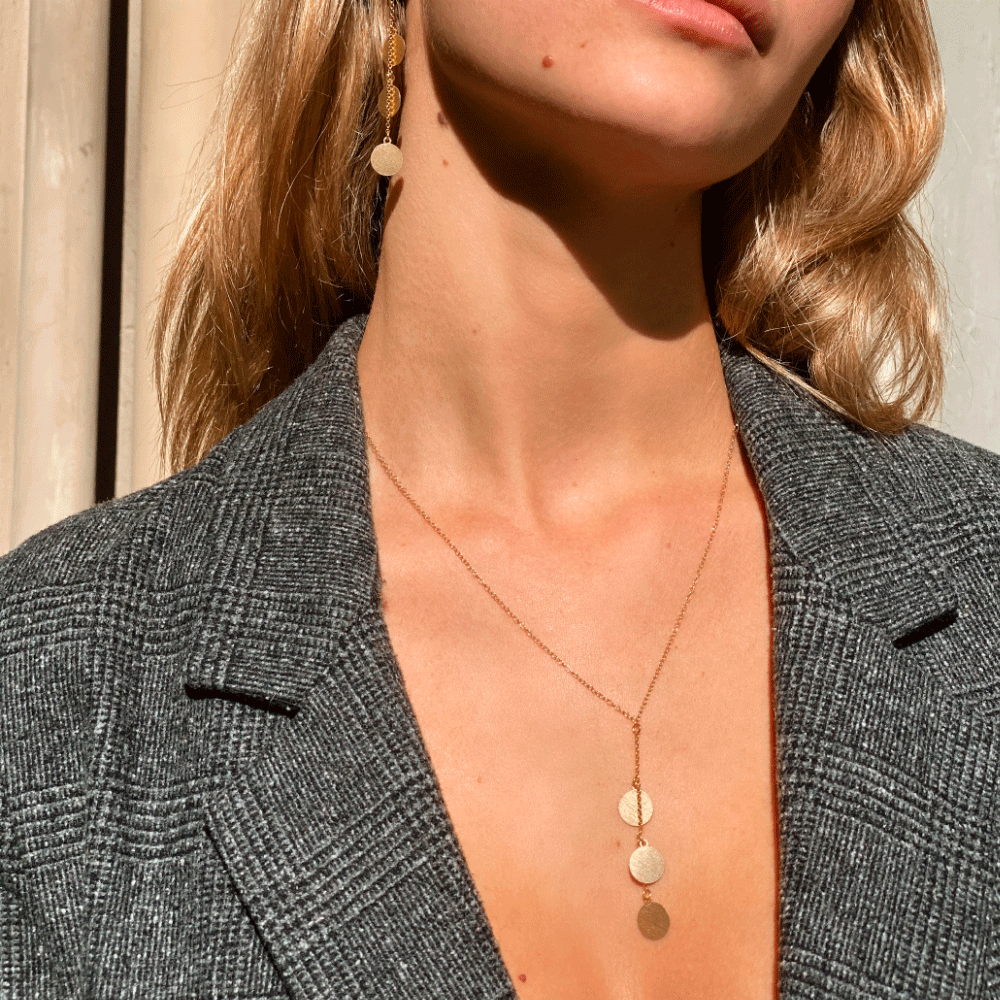 Other interesting options
Similar products
Gold-plated pearl and apatite earrings Clo are a minimal earring handmade with a circular chain and natural stones. Wear them together with Le Bracelet Clo.